Description
Caring and Compassion with Psychologist and Author Robert J. Wicks
Location
A Zoom link will be provided to registrants.
Date & Time
Thursday, June 17, 2021 from 7 PM – 8:30 PM Eastern / 4 PM-5:30 PM Pacific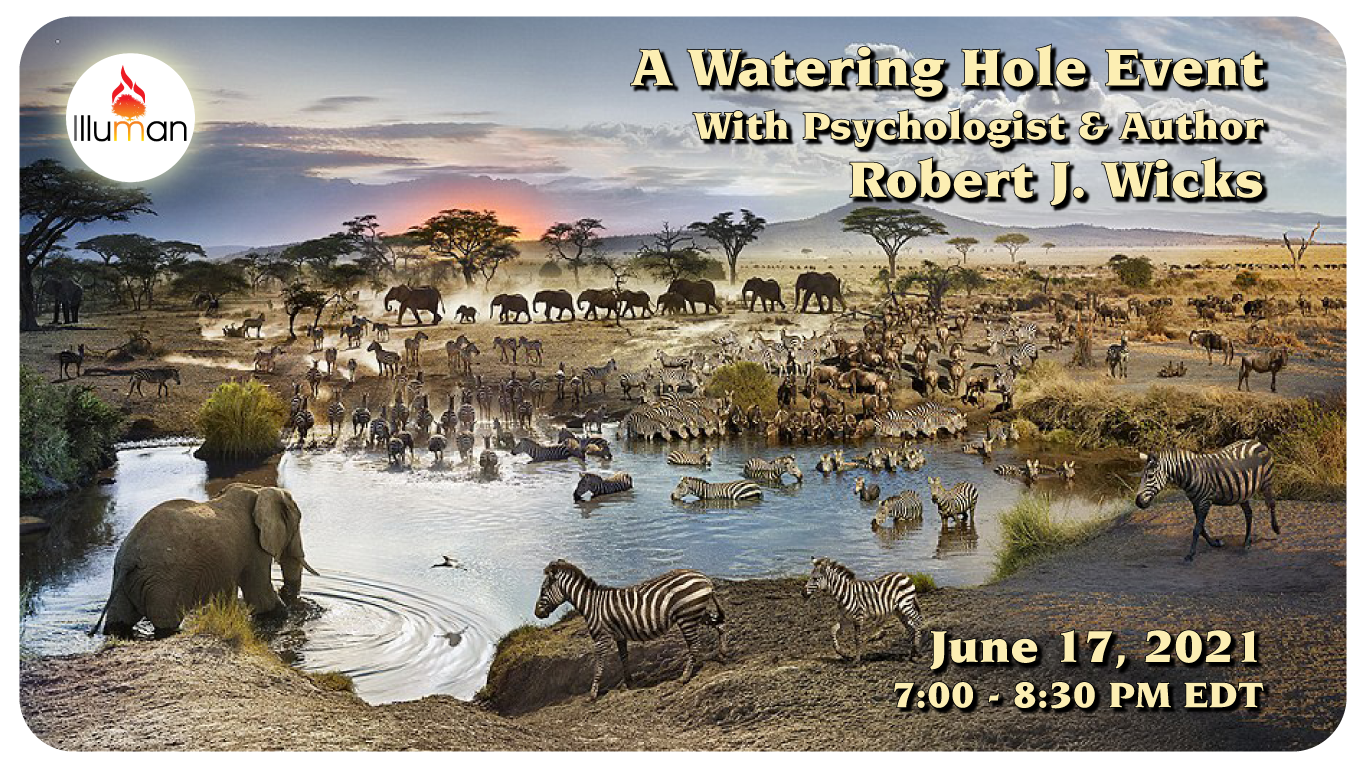 The Illuman Council Practice Guiding Circle is excited to present our second Watering Hole Event for 2021 – Maintaining Strength and Resilience While Being Caring and Compassionate. This year's event will be held virtually on Thursday, June 17th, 2021 from 7:00-8:30pm EST. Robert J. Wicks will be our Wisdom Guide for the evening. Your participation matters!
The suggested registration fee is $20, and the minimum is $5.
(We are using a gift economy model. The event fee is $20, however, you can choose a payment option that you can afford. We also welcome contributions from those who can afford more than the base